Zone Details
---
The Blasting Moors is a geyser field region in the continent of Aegrus. It mainly consists of rolling plains with some mountainous areas and numerous hotsprings. It is rich in wildlife and vegetation. Summers in the Blasting Moors are mild while winters are often brutal. It can snow any time of the year in this region.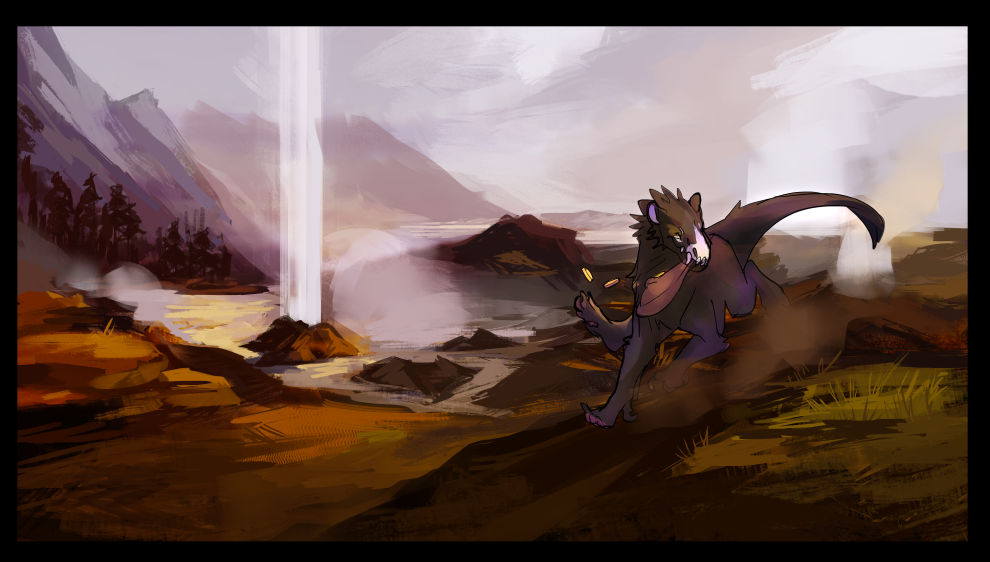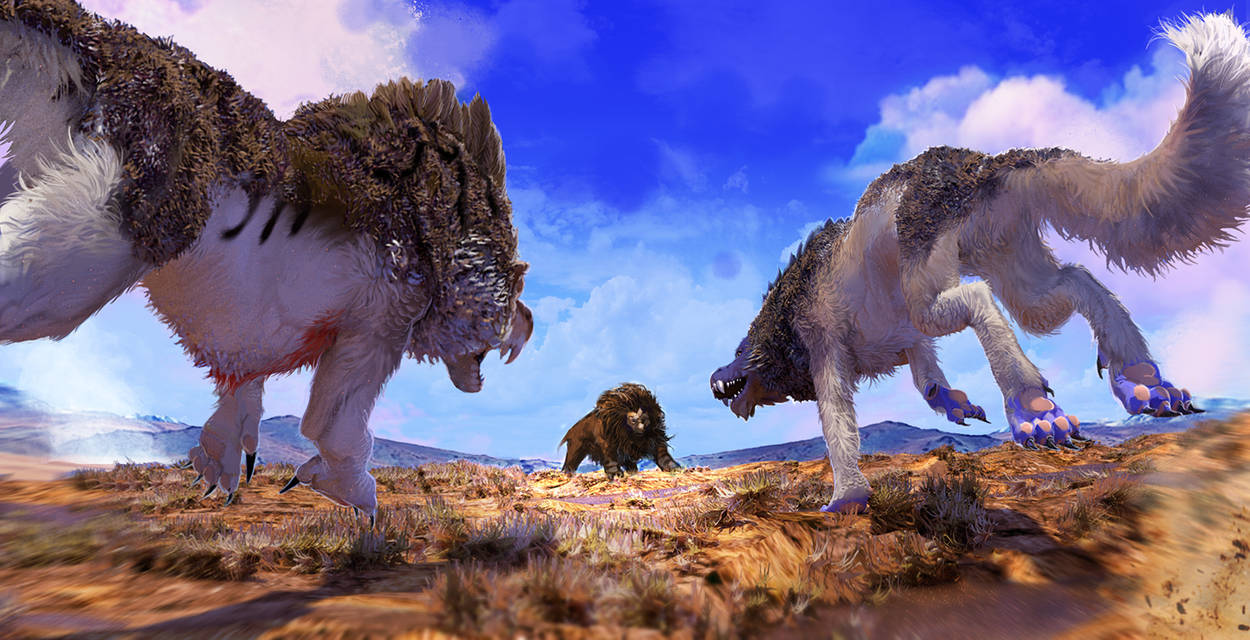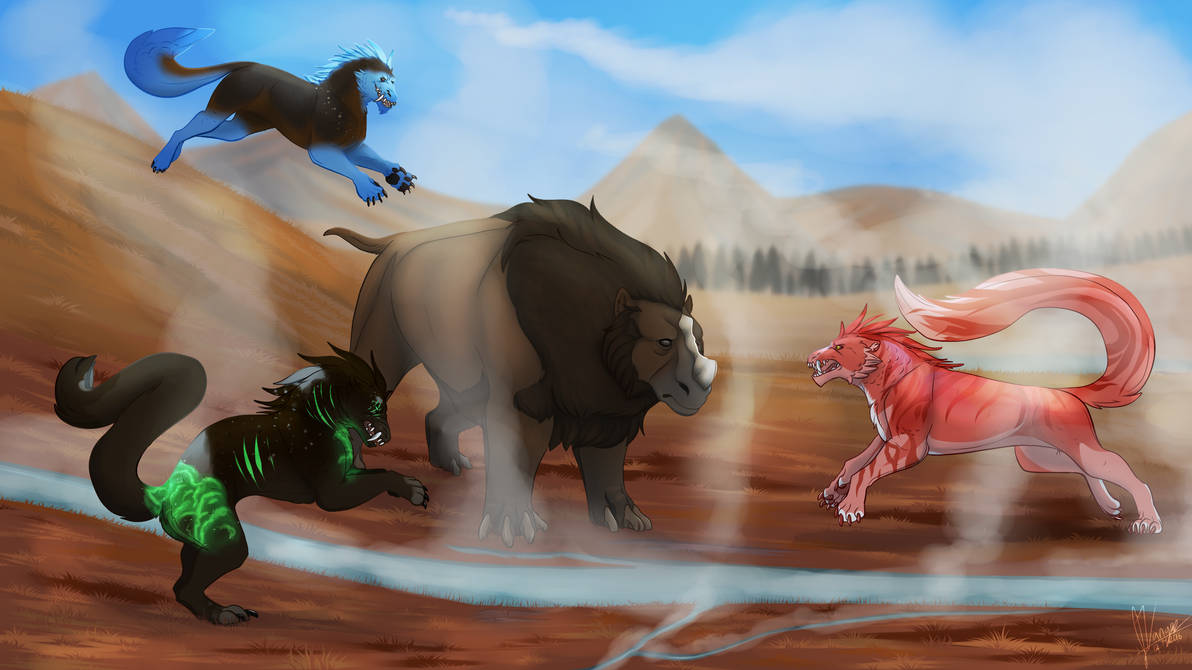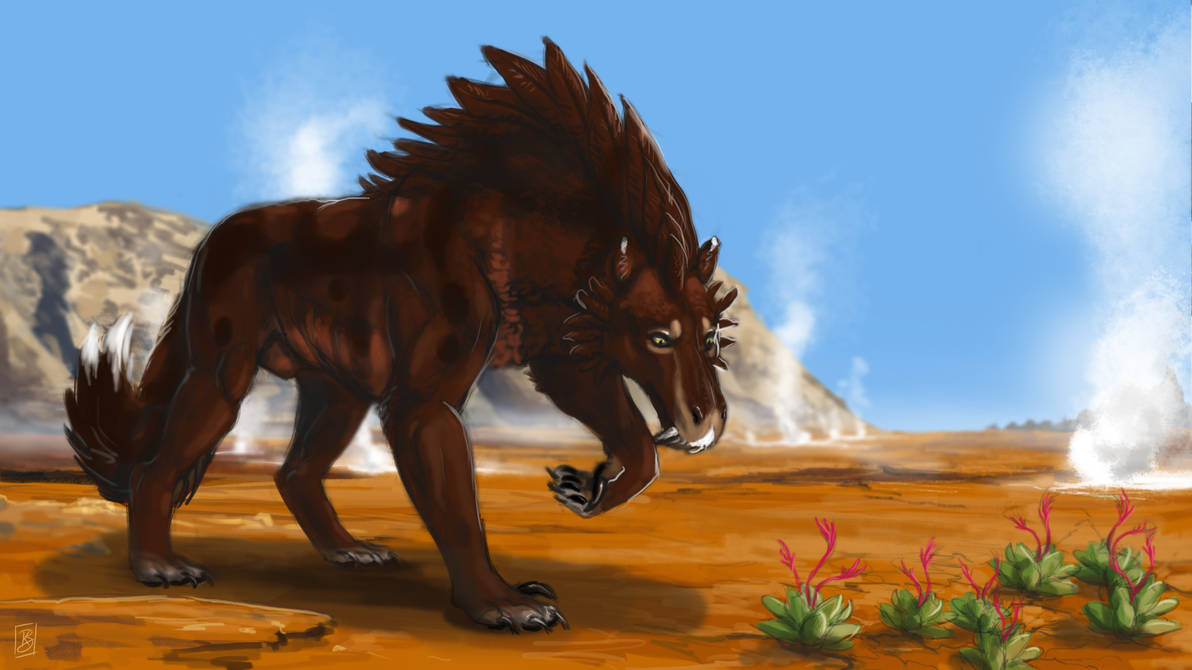 Subzones
---
These subzones may be claimed by 
packs
!
Blasting Grounds 
A relic of a war past, the Blasting Grounds holds the remnants of decrepit war machines and weaponry that nature has long since begun to reclaim. While the land has mostly healed from the destruction, there are areas that still sport the scars of battle. One must watch where they step, for hidden trenches and the entrances of bunkers rigged with traps lace the area.
Steam Fields
A flat land dotted with hot springs and geysers. Unlike the Crystal Baths, the springs here are too hot to bathe in, though their colorful waters are beautiful to look at. 

Crystal Baths
This mountainous area is a spot of frequent snowfall. Its residents often take to hot springs nestled in the rock formations to find relief from the cold.

Lachlan's Riddles
Several rivers twist through this area to form a lush and fertile grassland. Born from the same waters as the hotsprings farther north, these rivers manage to stay warm year round.

Kohto's Horns
The coast of the Blasting Moors overlooks the sea between Aegrus and Vorim Hataar. Volcanic activity has caused the sea to be littered with dangerous rock formations. With many places for them to hide, the waters here are laden with fish waiting to be grabbed up by anyone brave enough to catch them.
Domain Guardian: Lachlan
    Lachlan is mischievous and a natural born trickster, loving to mess with travelers just for good fun. He enjoys painting himself up but isn't afraid of getting dirty and is usually always seen with mud on either his hands or face. He's very protective over his territory, though he's usually bad at showing it. Enjoys chasing things for fun or playing with something until it gets boring, which is often quite fast for him. He also has no problem throwing a temper tantrum when things don't go his way. 

   Lachlan enjoys playing games with those brave enough to confront him. While he may appear aloof, he's quite intelligent when it comes to mind games. Loser gets eaten. Nobody has ever won against him thus far. Lachlan is said to have appeared one day without a trace, though rumor has it he formed from the mud and clay during a horrible dry spell on the land. Most locals credit him for being the savior of the wildlife and crops. Once he appeared, he never left, to both the joy and regret of the individuals who pass by the area. Some have asked where he came from, but while a vocal individual, he has never once answered the question in a straight-forward manner.


DG courtesy of FantasyToArt
Resources
---
250 adventures must be made in this zone before it can be raided. This number is reduced per ketucari in an adventure image, not per image.
Beginner Resources 
Battle Fauna
Reaping Drops
Toggle Spoiler

Snow Cap 

Leriss 

  Frostberry

  Milk

Chunk of Meat

Medium Chunk of Meat (rare)

Small Claw

Brittle Horn

Leather Scrap

  Heavy Bone
Prospecting Drops
Toggle Spoiler

Heldyrite (all colors)

  Copper Ore 

  Glass 

  Gear 

  Shaft 

  Wire 

Capacitor (rare) 

Semiconductor (rare) 

Stone Tablet Pieces 1-4 

  Ancient Medallion Pieces 1-3 

 Figure of Eirian Pieces 1-4
Medium Resources 
Battle Fauna
Reaping Drops
Toggle Spoiler

Ykalu 

Whitsul 

  Egg 

Onion 

 Medium Chunk of Meat 

 Large Chunk of Meat (rare)

  Large Claw

  Tough Horn

 Leather Scrap

  Venom Extract
Prospecting Drops
Toggle Spoiler

  Naliem (all colors)

 Iron Ore

 Capacitor 

 Semiconductor 

 Energy core (rare)

 Bearing (rare)

Clay Statue Pieces 1-6 

 Tattered Scroll Pieces 1-8

Figure of Verdani Pieces 1-6 

 Headdress of Okianis Pieces 1-6
Harsh Resources 
Battle Fauna
Reaping Drops
Toggle Spoiler

  Danios 

  Irakel 

  Frostberry (increased chance) 

  Egg (increased chance)

 Medium Chunk of Meat 

 Large Chunk of Meat 

  Sharp Fang

 Hardened Scale

 Leather Scrap

 Vial of Blood
Prospecting Drops
Toggle Spoiler

  Toresul (all colors)

 Mithril Ore

 Capacitor (increased chance)

 Semiconductor (increased chance)

 Energy core 

 Bearing

 Golden Chalice Pieces 1-8

Timeworn Skull Pieces 1-10 

 Dylana Statuette Pieces 1-10
Quests
---
Quite the Stunner
Required Armor: 50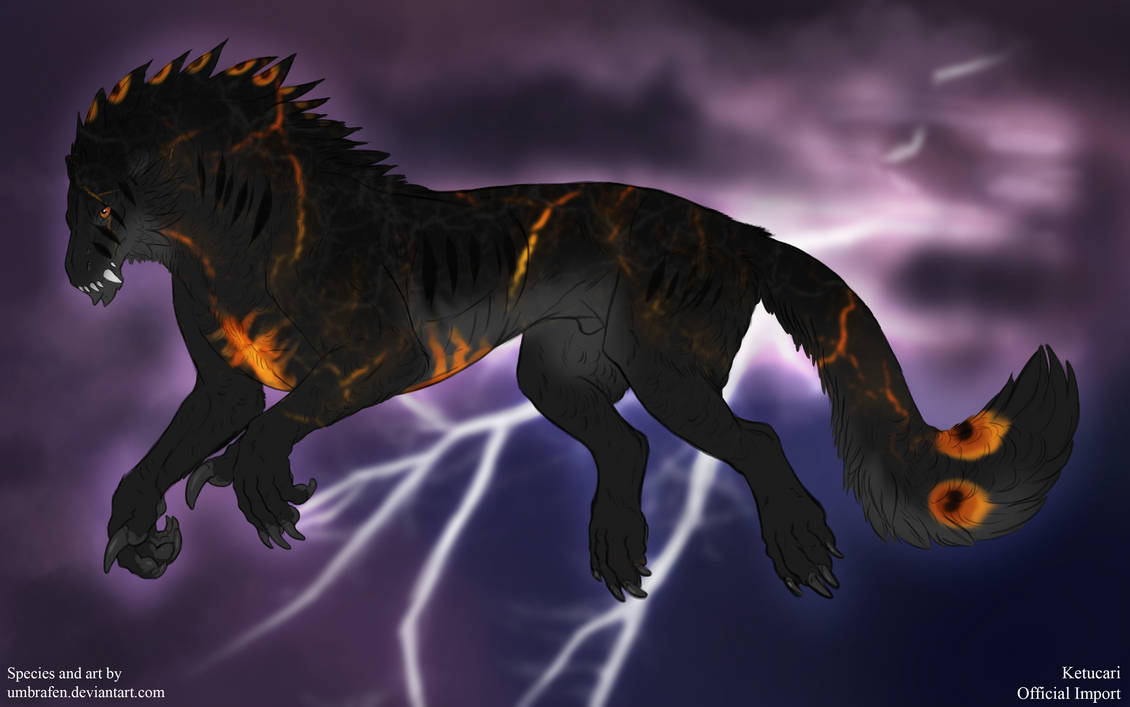 Shachath says:
"Kaur says that your claws are your best weapons. Tuh! I say you're better off learning to use your whole body as a weapon. Try getting a running start and throwing yourself at one of those armatheriums. They be twice as tall and ten times fatter than we are, but I bet you can knock one off their feet if you put your back into it!"
Quest Rewards:
5 Gold
5 Brittle Horn, 5 Leather Scraps, 2 Medium Chunk of Meat
Slam Skill (Optional)
Depict your ketucari barreling into an armatherium (or other large beginner zone fauna) in an attempt to bowl them over. Hopefully Shachath isn't pulling your leg.