Geode
---
Examples 

---
 Basics 


 Geode is one of the more difficult markings to reproduce. It is meant to resemble the cracks/veins on rocks and the coloration of gems.
The hard lines can be achieved either by hand or by use of a brush (it is recommended to use a brush that simulates
the cracks on rocks).

In your ketucari's genotype, geode is denoted by the letters "nGe" (heterozygous) or "GeGe" (homozygous).

 In its heterozygous form, geode has a pass rate of 15%. Homozygous geode has a 40% pass rate.
---
Color and Shape


 Geode can be any bright color (blue, violet, pink, green, orange, yellow, red). You may use up to three colors in geode.


The "cracks" can travel either horizontally or vertically across the body.


  Lines may not be too uniform or resemble striping.


---
Range

 Geode may appear on any part of the body. It must not cover more than 40% of the body, but must cover enough that it is immediately recognizable.


---
Interaction with Other Markings


 All markings can be layered under or over geode.


---
Accents 

Here are some small accents you can add to your designs to make them more unique!
• Geode may have a gradient like below: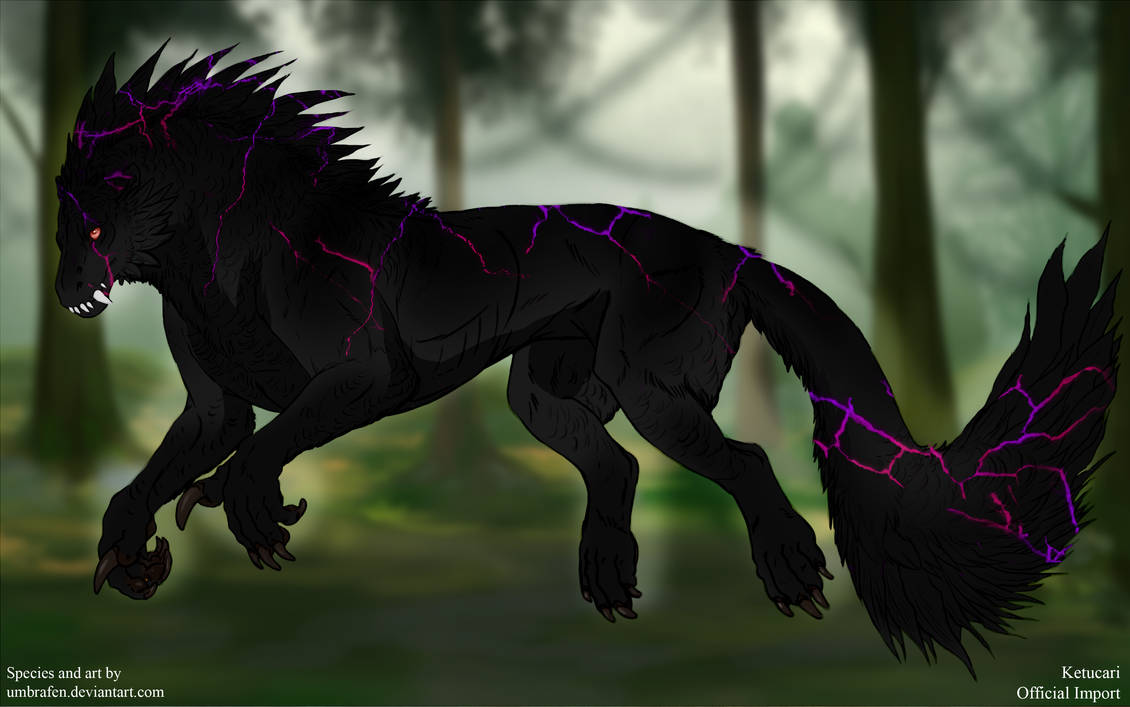 Geode may have a subtle glow like below: