---
 Basics 


 Inferno consists of soft-edged patches of orange, reddish, and/or yellow pigmentation, creating a fiery sheen. 

In your ketucari's genotype, inferno is denoted by the letters "nIfr" (heterozygous) or "IfrIfr" (homozygous).

 In its heterozygous form, inferno has a pass rate of 35%. Homozygous inferno has a 60% pass rate.
---
Color and Shape

Inferno must use orange, yellow, and or red colors to create the fiery effect on the feathers. The base coat should still be clearly visible underneath.
Inferno using only orange and yellow (you may use 1, 2, or all 3 inferno colors).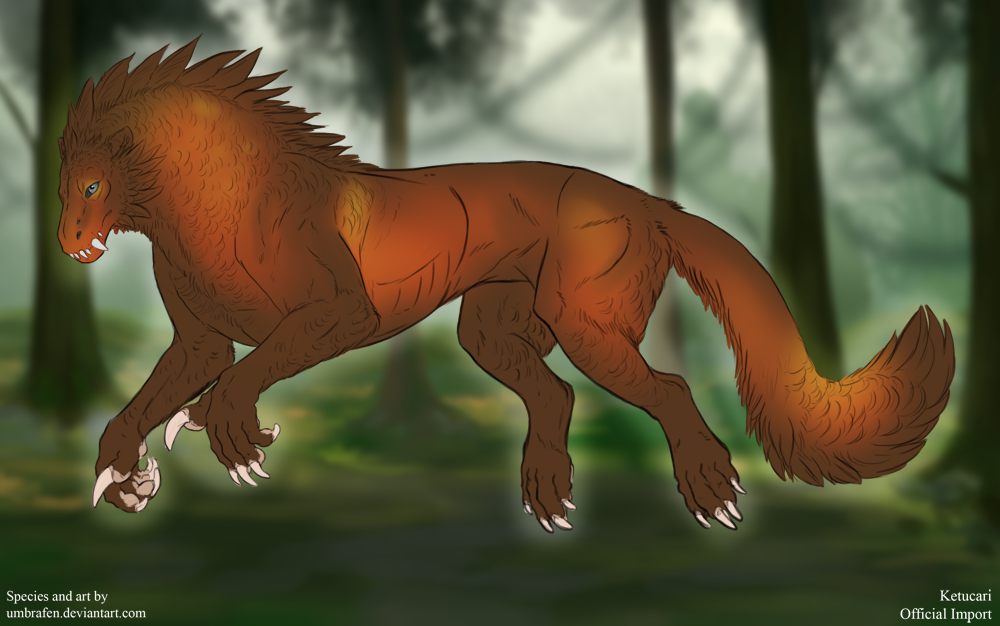 ---
Range

Inferno can cover any part of the body, but must be immediately recognizable. It may not cover more than 70% of the body.
---
Interaction with Other Markings


 All markings can be layered under or over Inferno

 When paired with pangare, inferno may be resticted to the pangare to create a "fire belly" effect like below: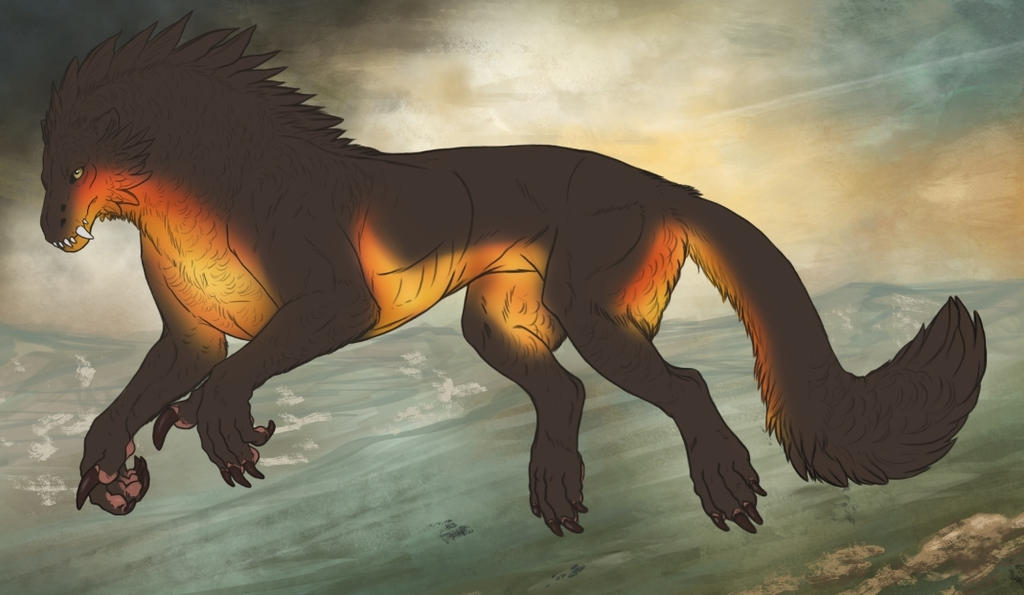 Other genes inferno can be restricted to are listed below. You may only pick 
one
gene to restrict inferno to if you choose to go this route.
Webbing
Vent
Tar Pit 
Striping
Spotting
Sable
Marble
Mantle
 Lace
Koi
 Hood
Dusky Points*
Dapple
Charring
Barring
Acid
Smokey (Dun Stripes only)
Flaxen (Dun Stripes only)
(*When restricting to dusky points, make sure it doesn't look like hued points. Using multiple colors, and even texturing the inferno can help here. Simple gradients may not be enough)
---
Blue Modifier

The blue modifier (+B, which would look like nIfr+B in the genotype) changes the color of inferno to blue. It follows the same rules as above,but with blue and blue-white colors. This modifier has a 20% pass rate.