Zone Details
---
Inspirational Images:
Located in Darsha, the Gusting Cavern is a vast, mysterious cave system that gets its name from the noisy drafts that flow through it from crevices in its ceiling. Filled with cramped tunnels and sudden drop-offs, the Gusting Cavern is no place for inexperienced ketucari.
Subzones
---
These subzones may be claimed by 
packs
!
Twilight Hollow
The region of the Gusting Caverns that is closest to the entrance, this area is the lightest part of the cavern during the day. Slippery, rough-cut stairs lead down to a large cavern that is still capable of supporting greenery. Water runs down the cavern walls in some areas.
Whirlwind Chasm
Separating the Twilight Hollow from the rest of the cavern, Whirlwind Chasm is the reason many adventurers don't make it very far. In order to cross, individuals must jump across stone columns that rise up from the cave floor. If the wide space between the columns wasn't enough of a deterrent, adventurers must also combat the gusts of wind that are strong enough to knock someone off their feet and to their deaths. However, a few clever cavers have found a hidden path that leads down to the cave floor, where crossing is much less dangerous.  
Larval Coil
This section of the cavern is the main territory of its grub population. Not all of them have been corrupted by Mumotsu, and feed peacefully on the banukel that is abundant here. This area is fairly easy to navigate.  
Bluerock Pool
A lake within the cavern that is fed by a waterfall from above. Harmless, bioluminescent bacteria cause the lake to have a faint blue glow.
Ruins of An'Terunku
This large cavern is accessible through a narrow passage from within the Gusting Cavern as well as from an underwater passage from the sea. The interior has been carved to look like one of Anti's temples, even down to the intricate designs on the rock columns. An'Terunku served as Anti's prison prior to the Machine War. It was intended to hold him for eternity, but Asli freed him in return for his help defeating Aterrin. Grooves can still be seen on the cavern floor where Anti spent countless hours pacing while dragging massive enchanted chains.
Domain Guardian: mumotsu
  Mumotsu's appearance is far from deceptive-- her attitude is every bit as nasty as she looks. She spends most of her time resting in the deepest parts of the cavern, but if she is awoken for any reason she will attack with a vengeance. When angry, she is frighteningly quick and will even climb walls to catch her quarry.
Resources
---
250 adventures must be made in this zone before it can be raided. This number is reduced per ketucari in an adventure image, not per image.
Ketucari with the Keen Sight skill can find treasure chests here!
Ketucari cannot adventure here without the Keen Sight skill or a protective item.
Beginner Resources 
Battle Fauna
Reaping Drops
Toggle Spoiler

Satia

Shyl

  Salt

  Leafy Greens

 Chunk of Meat 

 Medium Chunk of Meat (rare) 

 Small Claw 

 Brittle Horn 

 Leather Scrap 

  Heavy Bone
Prospecting Drops
Toggle Spoiler

 Heldyrite (all colors) 

  Copper Ore  

  Glass  

  Gear  

  Shaft  

  Wire  

 Capacitor (rare)  

 Semiconductor (rare)  

 Stone Tablet Pieces 1-4  

  Ancient Medallion Pieces 1-3  

 Figure of Eirian Pieces 1-4
Medium Resources 
Battle Fauna
Reaping Drops
Toggle Spoiler

 Banukel

Whitsul

  Onion

  Pepper

 Medium Chunk of Meat 

 Large Chunk of Meat (rare)

  Large Claw

  Tough Horn

 Leather Scrap

  Venom Extract
Prospecting Drops
Toggle Spoiler

  Naliem (all colors) 

 Iron Ore

 Capacitor 

 Semiconductor 

 Energy core (rare)

 Bearing (rare)

 Clay Statue Pieces 1-6 

 Tattered Scroll Pieces 1-8

 Figure of Verdani Pieces 1-6  

 Headdress of Okianis Pieces 1-6
Harsh Resources 
Battle Fauna
Reaping Drops
Toggle Spoiler

  Irakel

  Dragon's Claw

  Leafy Greens (increased chance)

  Onion (increased chance)

 Medium Chunk of Meat 

 Large Chunk of Meat 

  Sharp Fang

 Hardened Scale

 Leather Scrap

 Vial of Blood
Prospecting Drops
Toggle Spoiler

  Toresul (all colors)

 Mithril Ore

 Capacitor (increased chance)

 Semiconductor (increased chance)

 Energy core 

 Bearing

 Golden Chalice Pieces 1-8

 Timeworn Skull Pieces 1-10 

 Dylana Statuette Pieces 1-10
Quests
---
A Slimy situation
Required Armor: 600
Toggle Spoiler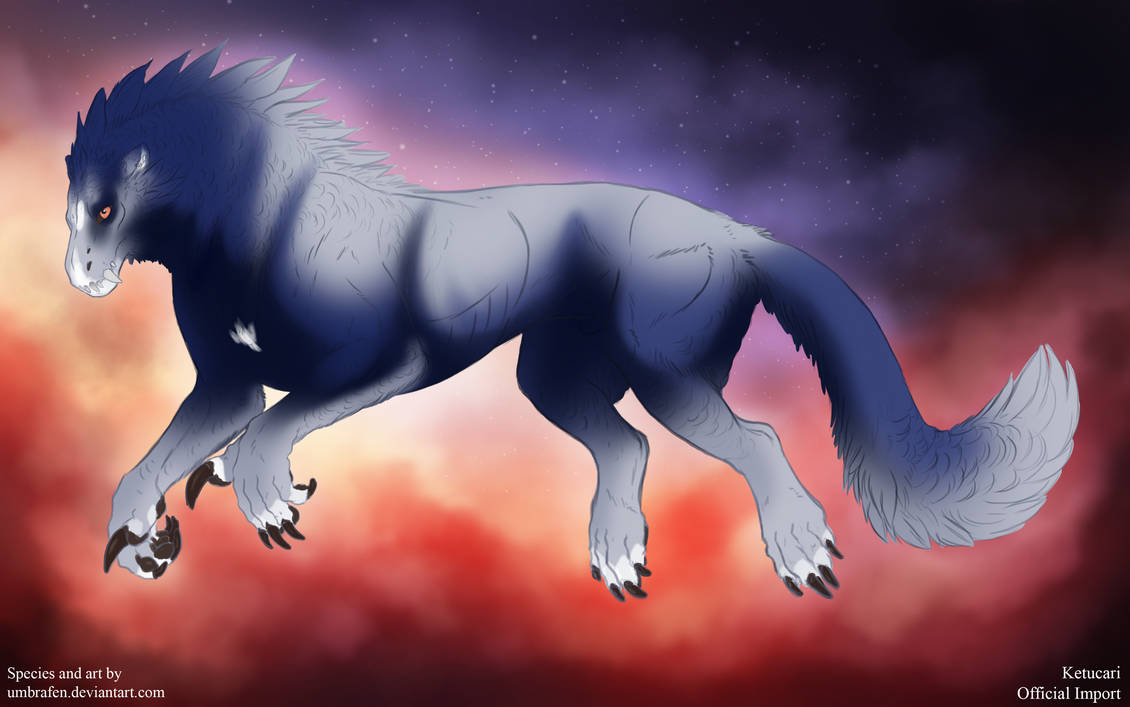 Raharjo says:
"Well, it was bound to happen sometime... some dolt wandered into this cavern without the necessary equipment, shouting something about scoring some cave 'shrooms. They should have been back by now, but with all the creepy-crawlies in there, I wouldn't be surprised if something happened to them. I would go find them myself, but I think it'd be more humbling if a scrub like 
you
 went and brought them back. I've got some Mumotsu slime here from the last time we faced off against her ugly mug. Spreading it on you should keep mostly everything away, but hey-- no promises. Bring that idiot back, dead or alive, and I'll make it worth your while."


Quest Rewards:
10 Gold
5 Venom Extract, 5 Banukel, 5 Flask
Stealth Skill (Optional)
Depict your (slime-coated) ketucari venturing into the cavern after the errant adventurer without disturbing Mumotsu, or anything else for that matter!
dangerous games
Required Armor: 600
Toggle Spoiler

Mumotsu says:
"Think you can go sneaking about my territory, hmm? Well, I've caught you, you disgusting little wretch! It's a shame I'm not hungry right now... though I could always save you for later.... hmm... how about we play a game instead? If you win, I'll let you go. I'll even let you choose which game we play, how about that, you ugly vermin? One, I'll cast an illusion to make you see several of me. Identify which one is the real me and you'll be free to go. Two, you will stay here for a few days and help me chase down and trap other vermin like yourself who pass through here. Whoever gets the most kills after three days will win."

Quest Rewards:
10 Gold
Cloaking Draught (Honor Path), Battle Scars & 5 Venom Extract (Notoriety Path)
Observant Skill (Optional)
Honor Path
• Depict your ketucari accepting Mumotsu's proposition to play a game of Illusion.

 
Notoriety Path
• Depict your ketucari taking the second option by playing a killing game with Mumotsu.