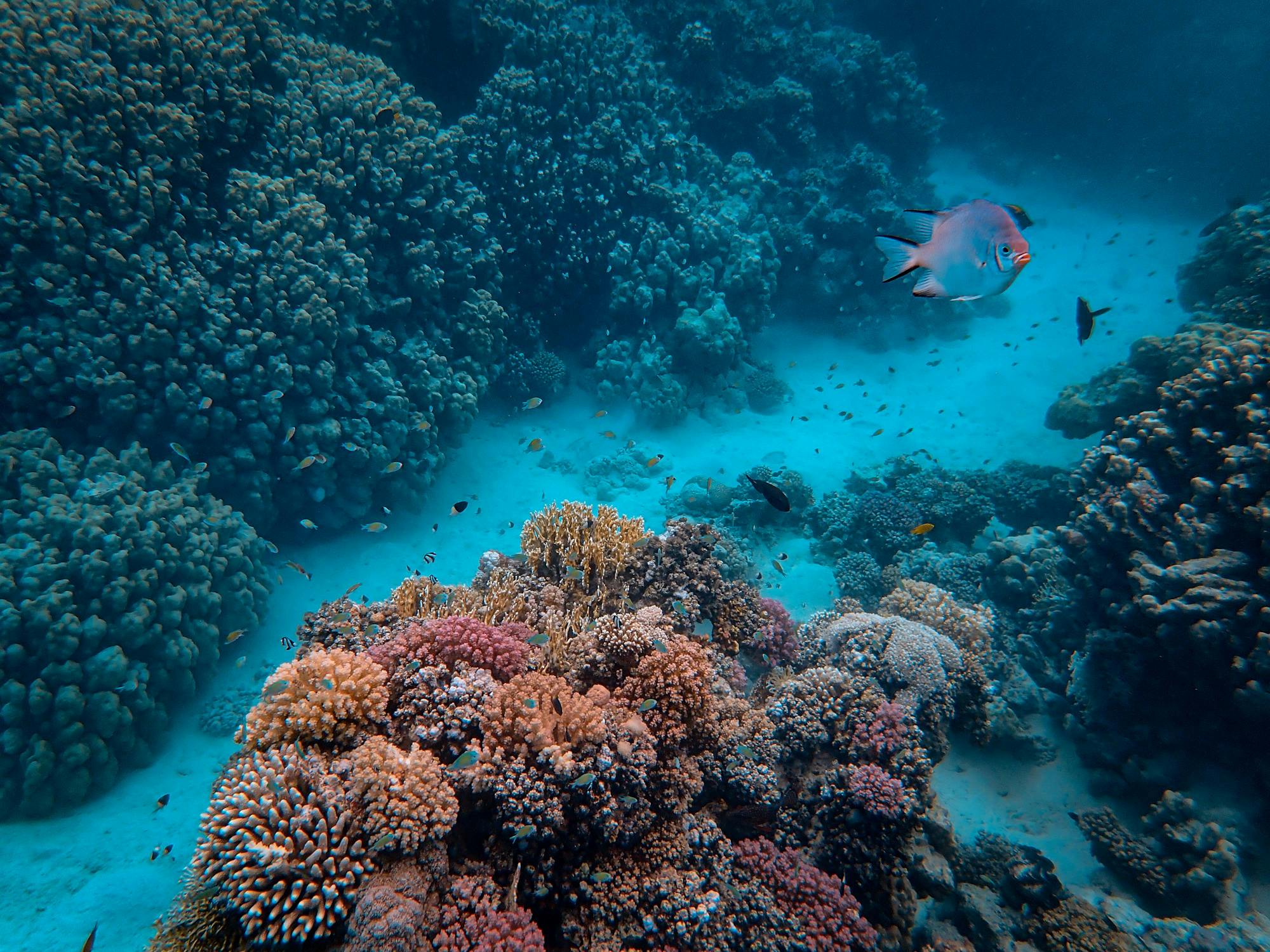 Zone Details
---
Inspirational Images:
The ocean between Vorim Hataar and the presently unnamed Western Continent, Paschmahaa is a warm rocky ocean brimming with volcanic activity. Above the waves are fertile islands overflowing with life that is rapidly returning with the loss of the toxic fog. Beneath the waves are hot, desolate and mineral rich mountains that are slow to release their hold on the poison they've absorbed from the fog and volcanic activity. There are many undersea rivers of various chemicals, and just under the ocean floor are slow moving lava flows. The misshapen ocean floor glitters with gems and ores and natural glass.
The water here is dark and black.
It is recommended that your Ketucari have diving gear when in this zone.
Subzones
---
These subzones may be claimed by packs!
Zolk's Crater
Left behind when Zolkanis's floating islands were pulled up from the continental plate, these trenches are hundreds of meters deep. Massive creatures such as giant pinchiepolies and greater armored raaksavar dwell in these chemically rich craters until they are too large to survive off the chemical outpouring from the volcanic vents below.

Hataar's Drop Off
The top of this below-water plateau is covered with life: Sea grasses and kelp and coral. The lower shelf, plummeting almost 50 meters, is barren, rocky, and mostly home to crabs. However, surface level ore veins are common, and the sea floor is riddled with caves and tunnels boring into the cliff face. It's just strange how New some of them seem…

Oversea
The surface of Paschmahaa, located in the shadows of the Zolkanis Islands, is full of dozens of island chains covered in lush grasses, flood-resistant forests, and tens of small abandoned villages and old den and pack sites.
Paschara Gardens
Surrounding Paschara's mountain home are what can best be described as "rice paddies". Large swaths of undersea land that have been turned into farms, filled with seit and what the locals affectionately refer to as "sea cattle", large fish that feed on the seit and are trapped by the small down current into the seit pits, allowing them to be picked off at the leisure of their mechanical farmers.
Domain Guardian: Chayandhal
---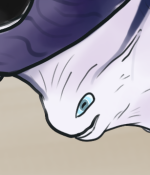 The Shadow Over The Water, Chayandhal moves slowly along the currents wrapping around Paschmahaa. They are typically docile, patrolling their territory and paying no mind to venturing ketucari except to warn them away from particularly dangerous areas. However, their temper is something to be feared, splitting the ocean floor and wreaking havoc on neighboring zones with hurricanes, tsunami, and storms. 
Resources
---
250 adventures must be made in this zone before it can be raided. This number is reduced per ketucari in an adventure image, not per image.
Ketucari with the Aquatic and Thick Skin skills can find treasure chests here!
Ketucari cannot adventure here without the Aquatic skill or a protective item.
Beginner Resources 
Battle Fauna
Reaping Drops
Toggle Spoiler

Yellow Sedge  

Leriss

  Leafy Greens

  Salt

 Chunk of Meat 

 Medium Chunk of Meat (rare) 

 Small Claw 

 Brittle Horn 

 Leather Scrap 

  Heavy Bone
Prospecting Drops
Toggle Spoiler

 Heldyrite (all colors) 

  Copper Ore  

  Glass  

  Gear  

  Shaft  

  Wire  

 Capacitor (rare)  

 Semiconductor (rare)  

 Stone Tablet Pieces 1-4  

  Ancient Medallion Pieces 1-3  

 Figure of Eirian Pieces 1-4
Medium Resources 
Battle Fauna
Reaping Drops
Toggle Spoiler
  Seit

Asher

  Egg

  Betta Meat

 Medium Chunk of Meat 

 Large Chunk of Meat (rare)

  Large Claw

  Tough Horn

 Leather Scrap

  Venom Extract
Prospecting Drops
Toggle Spoiler

  Naliem (all colors) 

 Iron Ore

 Capacitor 

 Semiconductor 

 Energy core (rare)

 Bearing (rare)

 Clay Statue Pieces 1-6 

 Tattered Scroll Pieces 1-8

 Figure of Verdani Pieces 1-6  

 Headdress of Okianis Pieces 1-6
Harsh Resources 
Battle Fauna
Reaping Drops
Toggle Spoiler

  Nutili

  Dramos 

  Salt (increased chance)

  Betta Meat (increased chance)

 Medium Chunk of Meat 

 Large Chunk of Meat 

  Sharp Fang

 Hardened Scale

 Leather Scrap

 Vial of Blood
Prospecting Drops
Toggle Spoiler

  Toresul (all colors)

 Mithril Ore

 Capacitor (increased chance)

 Semiconductor (increased chance)

 Energy core 

 Bearing

 Golden Chalice Pieces 1-8

 Timeworn Skull Pieces 1-10 

 Dylana Statuette Pieces 1-10
QUESTS
Rise of the Giant Monsters
Required Armor: 600
Toggle Spoiler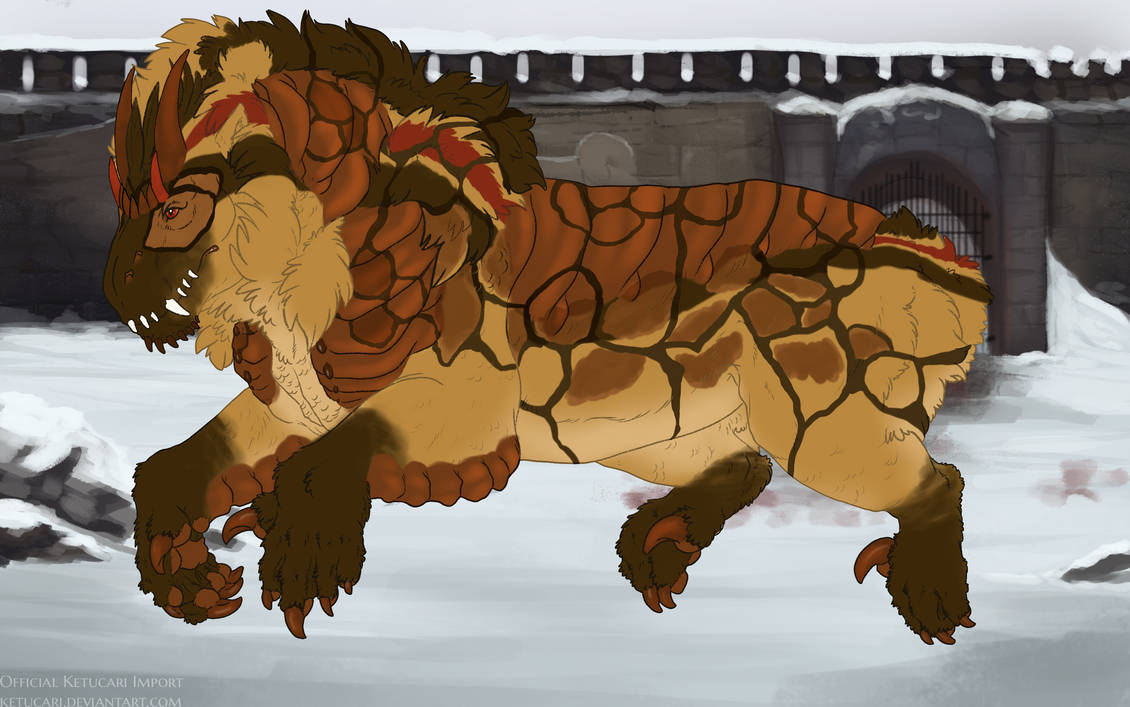 Corundum Says:
"There's beasts that come out of Zolk's Crater and try and attack Paschara and our fields. We've got some ideas how to handle them, but we need help implimentin' those ideas. Yeh'v got two options; Fight em yehrself or lure a Different beast over and get em fightin' each other."
Quest Rewards:
10 Gold
5 Venom Extract, 10 Medium Chunks of Meat


Honor Path
• Fight the Raaksavar yourself!
Notoriety Path
• Get two Raaksavar to fight each other.
Mantadragon Race
Required Armor: 600