[THIS EVENT IS NOW CLOSED. WINNERS ANNOUNCED >HERE<]
A chill wind rolls across the plains of Messus, and three rynos stand before you.
The Winter Lights, they're called. Three spiritual devotees--followers of Seijalka, Neve, and Tauratu who have left their homes on a pilgrimage to explore the world. For some reason, wherever the trio travels, the world seems Brighter, with the sun glinting off the snow more than it should, or the night sky igniting with colors.
The Winter Lights are looking for new homes. Will they find yours?
IMPORT RAFFLE
There are three imports being raffled off this year, and entry is simple! The characters found in these ketucari's profiles are optional to keep.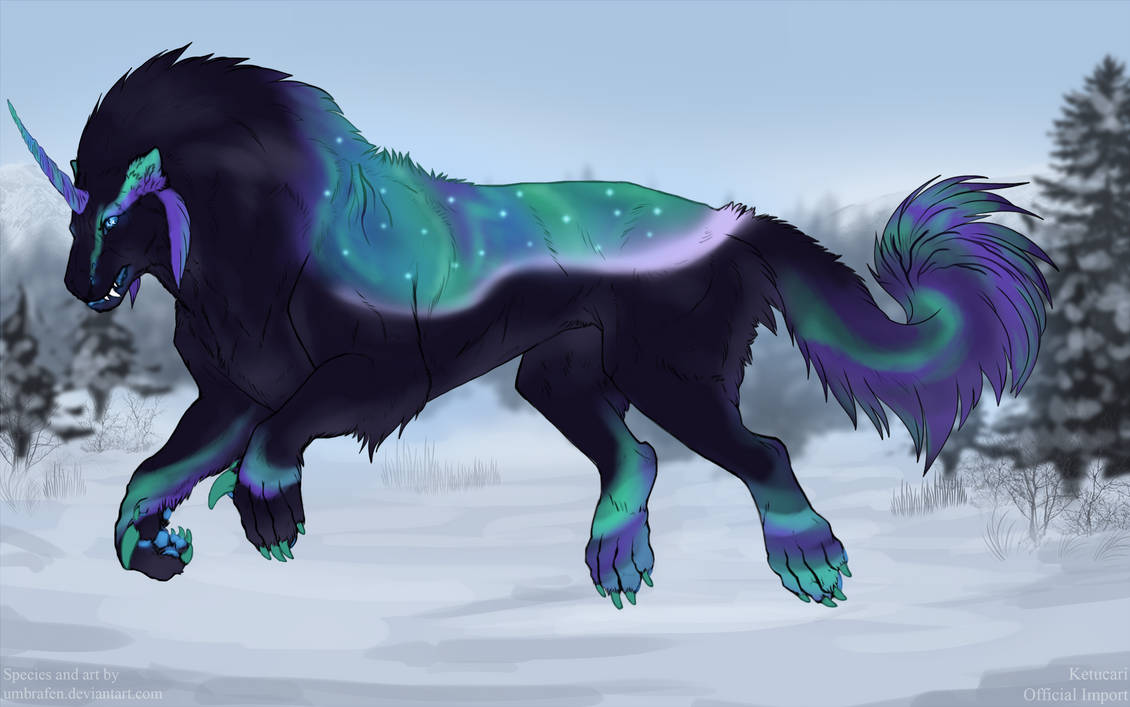 Brynhild - Former devotee of Seijalka, believed to have been born from an Aurora. Has been maintaining a shrine to Seijalka on Aegrus for several years, but has passed the torch on to a new devotee and is off on a pilgrimage to explore the world.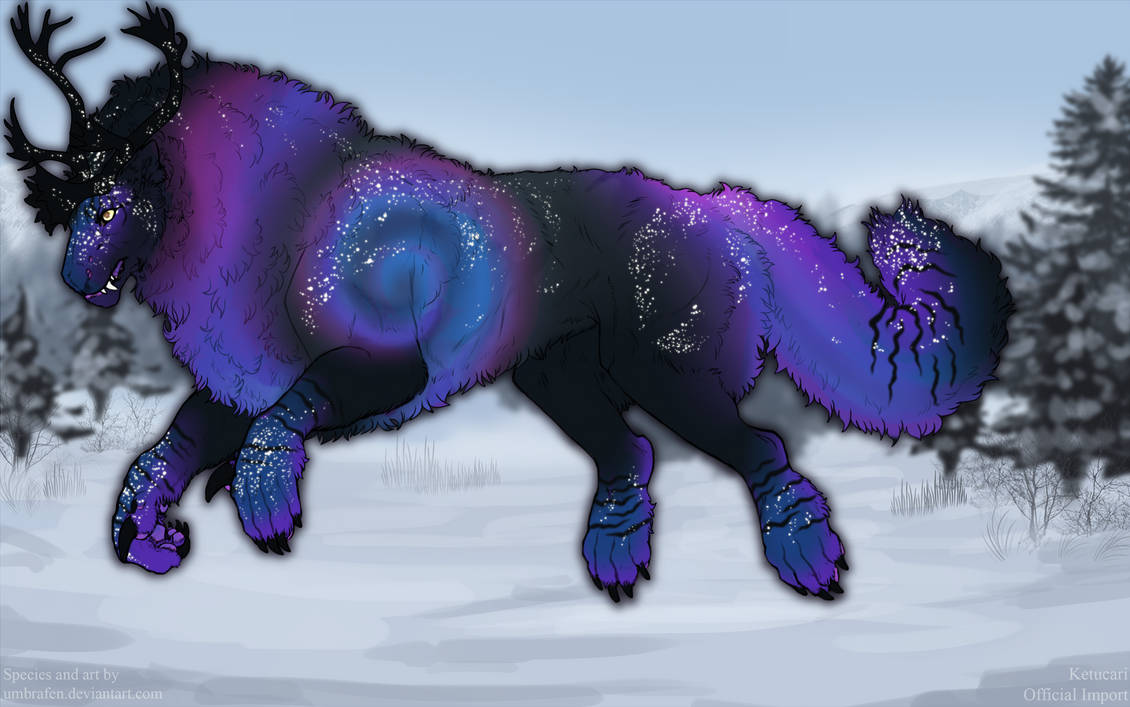 Chorus - A former follower of Neve, the Goddess of Joy. They travelled with her until recently, due to the aura of joy and contentment that surrounded her. Chorus is enraptured by winter and the light displays of the season.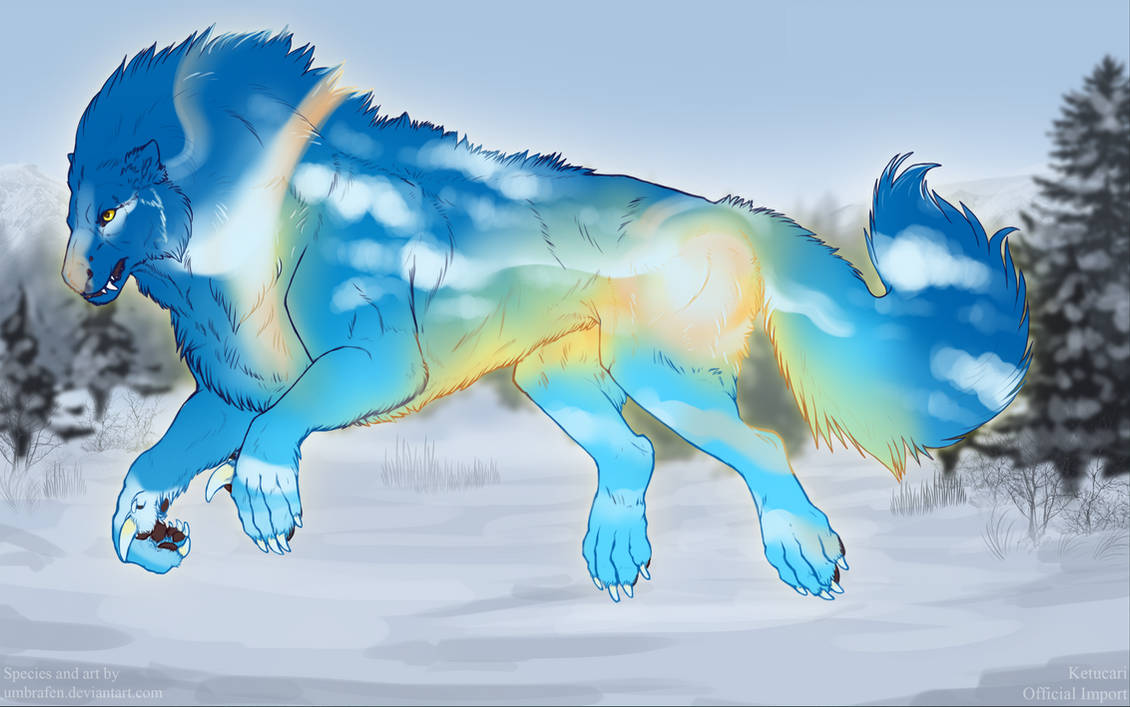 Solfrid - An orphan found and taken in by Tauratu and Seijalka who admires the Winter King to this day. Solfrid seeks to follow in Tauratu's pawsteps and bring joy and goodwill to the people of Velukaelo who may otherwise be without during the holidays.

How to Enter:

Draw or Write about your ketucari (or a starter!) interacting with the ketucari you're entering for.
The piece must meet minimum requirements for the number of ketucari portrayed (both at 50% visibility, or 600+words). These pieces can be rolled as Adventures, Tarns, or Skill Unlocks for the interacting ketucari, but Not for the raffle ketucari. As such, these may take place anywhere in Velukaelo!
These pieces may later be used by the raffle ketucari for bonding (with the original artist's permission)!
Each piece only counts for One of the three Lights of Winter, though more than one can be portrayed. You may enter for more than one ketucari, but only win one.
Comment below with your piece and which ketucari you're entering for.
New owners will be rolled Dec 31th, 12PM Pacific Time.
Admins may not enter for the geno they personally designed, but may enter for the other two.
Each ketucari comes with an unapplied Light Blessing for their new owners to design as they please. PSDs will be made available to the winners. This Light Blessing does not count against either of the two that a ketucari can learn, meaning Brynhild, Chorus, and Solfrid may have a possible total of Three Elemental Blessings if a nature scroll is applied to them.
Names should be kept as at least a nickname for the ketucari even if lore is not maintained.
These ketucari are not allowed to be redesigned or sold.
SLOT RAFFLE
In the northern-most reaches of Aegrus, deep in the heart of Kanibar, a strange ketucari has been seen. She glows with an ephemeral light and is happy to greet any strangers she may come across.
She carries the blessing of her adoptive father Seijalka. Her name is Firn and she's eager to spend time with the mortals of the world.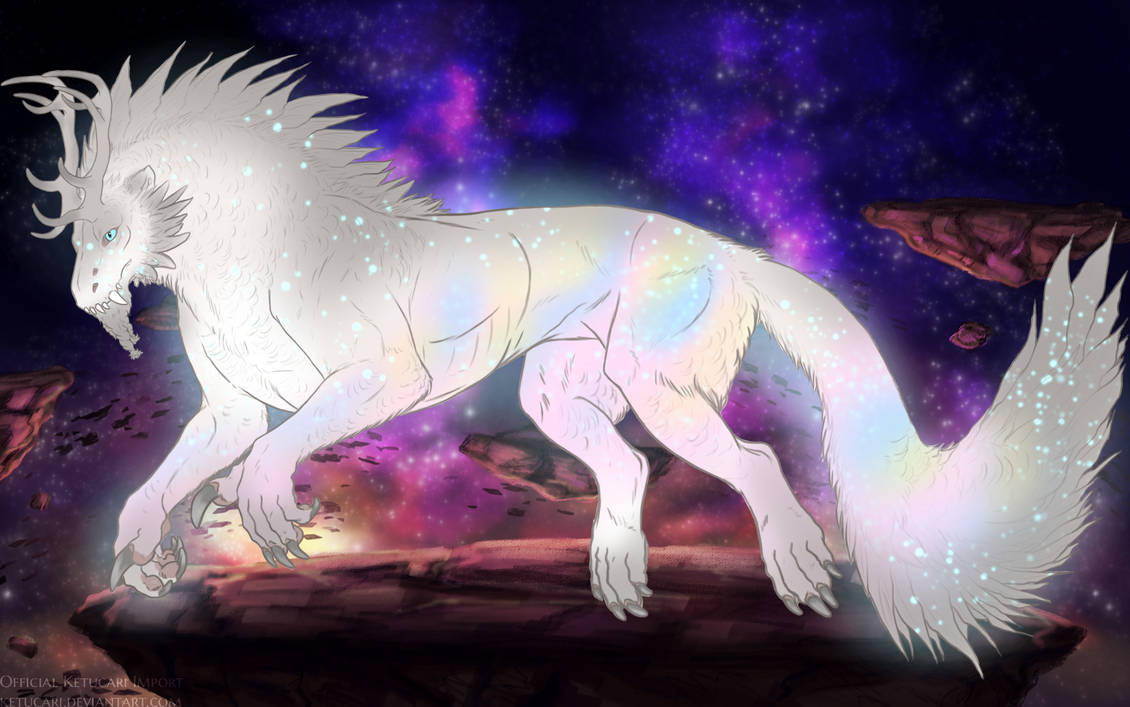 Firn is the new starter for Winter's Breath!
Beginning this year, Firn will be appearing in the Kanibar Snowfields every December to seek companionship from other ketucari.
You may only win one slot, which will come with the following restrictions.

-Firn slots may not be sold for real life currency, or traded outside of Ketucari
-If the Winner of the slot chooses to use the slot in a Split breeding, the Winner of the slot must get Pick of the Litter. This is to prevent more experienced players from taking advantage of newbies, which we have been seeing more of as of late.
-For these Year 2021 slots, breeding with a ketucari who has Tauratu KT-632 / Tauratu 631 on their visible lineage will count as Inbreeding.
Entry is simple:
-Comment [here] stating you wish to enter the raffle
-You may acquire +1 ticket by drawing or writing about [Firn]. Requirements are a colored sketch or 300 words. Include this in your initial comment or reply to your own original comment with the link.
-You may also acquire +1 ticket IF you joined the group in 2021 OR +2 if you joined in December 2021.
-You may also acquire +1 ticket for advertising the Event and the group in a Status, Journal, or Poll. Link for confirmation.
Entry Form:
I AM ENTERING THE [FIRN] SLOT RAFFLE

DID YOU JOIN KETUCARI IN 2021: Yes/No
IF YES, DID YOU JOIN IN DECEMBER 2021: Yes/No

LINK TO AD HERE: [here]



3 slots will be raffled out on Dec 31st, 12PM Pacific Time.
In Addition, 3 separate slots will be rolled to anyone who joined ketucari in 2021.
Comment [Here] to enter the Newbie Raffle.
Entry Form:
I AM ENTERING THE [FIRN] NEWBIE SLOT RAFFLE
IF YES, DID YOU JOIN IN DECEMBER 2021: Yes/No


---