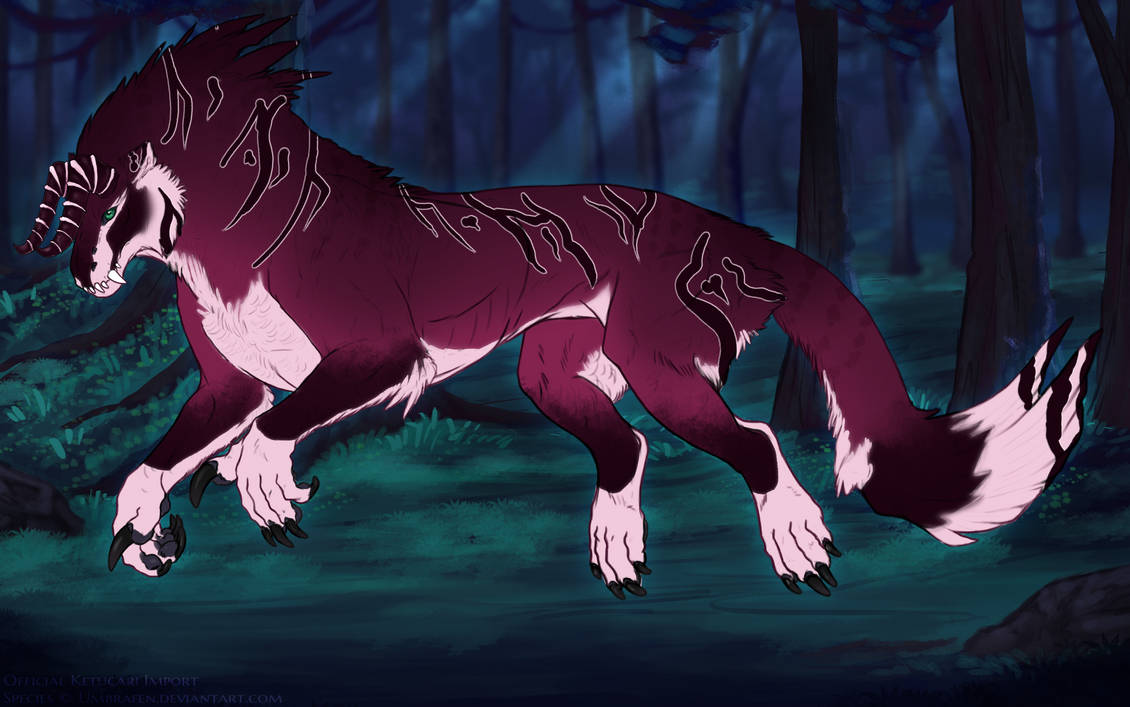 Gift art is allowed

Not up for trades
Profile
Name:
Long Dream
Nicknames:
Dream
ID:
KT-2488
Ownership:
pawstepsinthesnow
(View Ownership History)
Character:
A special investigator with Messus's police force and Tri's junior investigative partner. Devoted to her work and takes it very seriously, but has a tendency to be high-strung and quick-tempered.  While her abrasive attitude might make people think she's just a bit of an... um, witch, she actually does care deeply about people (especially her partner) and her city. Not that she'll ever admit to it. 
Pack:
N/A
Attunement:
N/A
Titles/Achievements:
Advanced Armorsmith;
Backgrounds:
N/A
Equipment:
None
Accessories:
None
Companions:
None
Healthy
Sex:
Female (Kadin)
Gender/Pronouns:
Cis woman, she/her.
Genotype:
ee/ss/Kk+C/nLc/nBr/DskDsk/nPn/nSb/nWt/Ww
Phenotype:
Rosewood with lace, barring, dusky points, pangare, sable, washout
Build:
Standard
Breedable?
No
Lifetime Breedings:
0/0
Nobility:
0
Ancestry:
Designed By:
pawstepsinthesnow
Art By:
N/A
---
Technical Details
Created
10 December 2020, 23:31:26 UTC
---
Can be gifted
Can be traded
Can be sold
No additional notes given.